The startups Natif.ai, QuantPi, Bitahoy, Hyde as well as CISPA faculty Christoph Lenzen and his team joined the event. During two intensive workshop days, they gained fundamental insights into strategies for pilot customer acquisition and worked out approaches to solutions for individual challenges. The objective: to put what they had learned into practice before the end of the workshop.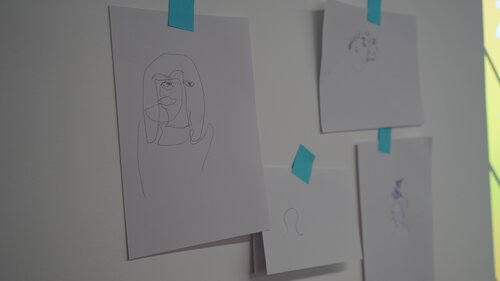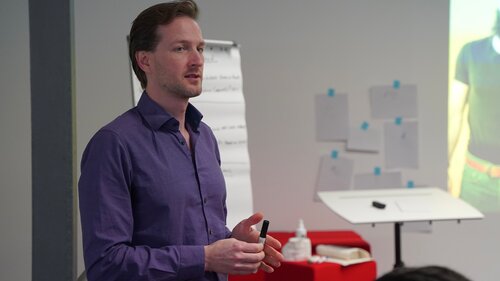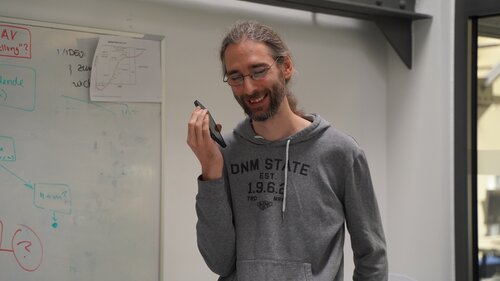 To gain confidence, participants practiced how to prepare for sales calls on the phone and created their own guidelines for the dialog with potential customers based on Henryk Stöckert's approach. Some practiced their methods first and simulated the conversations in pairs beforehand, while others immediately located quiet corners in the coworking space and picked up the phone.

Christoph Lenzen was pleased to make a profitable first contact with a well-known potential customer and to overcome a first obstacle surprisingly quickly: the person who took the call after dialing the central phone number. "Often, secretaries act as gatekeepers and keep the work away from the specialist departments. In large companies, however, it does happen that you are put through without further notice," Henryk Stöckert explained. In the event that this does not happen, he had numerous concrete tips on which methods and phrases can open doors.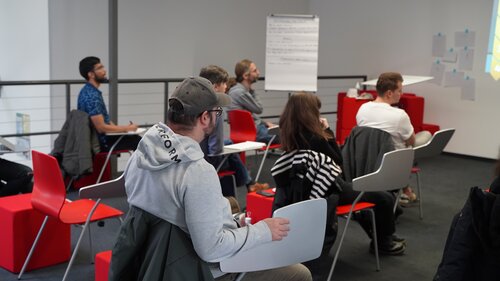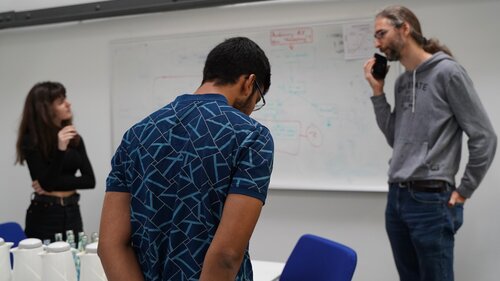 Understanding which phases one goes through in a sales conversation and knowing that the phases may also take place in several conversations was a key learning. Henryk Stöckert: "Don't push the customer to the next phase!" It often takes some time to build trust, to understand the customer's problem in detail and to be able to offer a customized solution.
Together, the startups discussed lessons learned from their phone calls, shared ideas, and clarified questions like, "When is the right time to talk about the price?" The teams thoroughly gained valuable impressions from the workshop, initial contacts were made, and important insights were gathered for upcoming conversations. In summary: A complete success with important learnings!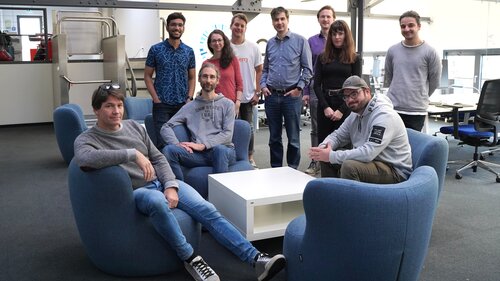 (The result of the thought experiment, by the way, was this: The best price for the shabby toilet paper roll could be achieved, the participants assumed, in a queue in front of a festival porta-potty).
"It was very good! I've had a few training sessions in the sales field and this one was one of the two best I've ever attended."
More information about Dr. Henryk Stöckert: https://www.tomspike.com/innovationsberater/henryk-stoeckert/